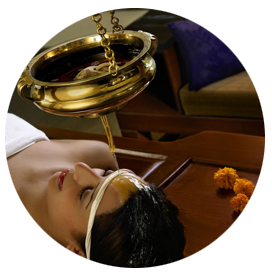 Sparsa Ayurvedic Centre, near the bank of holy river Ganga, Varanasi, was founded by Vaidya Dr.Asit k Sahu, an exceptional Ayurvedic physician & teacher, in 2004. The mission is to establish authentic and value based practice of Ayurveda, and to make it available for all. Over these years, Sparsa has emerged as a trusted name in Ayurvedic clinics as we strictly adhere to genuine ayurveda treatment methods. This renowned centre boasts of having successfully treated thousands of people from India and abroad as well.
Sparsa offers effective treatments for Back pain, Rheumatoid Arthritis, Osteoarthritis,Joint pain, Sciatica, Spondylitis, Paralysis, Asthma, Cold & Cough, Migrane, Sinusitis, Diabetes, Obesity, Pimples, Dandruff, Hair loss, Skin diseases, Gastric problems, Constipation, Hyperacidity, Jaundice, Hemorrhoids, Insomnia, Stress, Anxiety, Low Immunity etc.
Sparsa specialized in therapies like Panchakarma (the ultimate Ayurvedic detoxification), the Ayurvedic oil treatments like Abhyanga (Rejuvenate Ayurvedic massage), Sirodhara(mind relaxation), Steam bath, Pizhichil (Oil bath), Kizhi Massages as well as Rejuvenation and Relaxation therapies to restore optimal health and well-being.
.Sparsa started a Herbal Beauty Parlour in recent years which offers Manicure, Pedicure, Threading, Waxing, Facial Beauty Care, Skin Care and many more.

All medicines utilized at Sparsa Ayurvedic Centre are either prepared by strictly adhering to authentic ancient ayurvedic formulae or from reputed ayurvedic pharmacies from south India. The therapies are performed by professional and well-experienced Therapists.